---
The Ed, Edd n Eddy Wiki is an open source encyclopedia about the Cartoon Network series Ed, Edd n Eddy, which is the longest running original series on the network (1999-2009).
---
Polls
Which character traits in the show amused you the most?
What was the best scam of Season 2?
Featured Article: December
"Out with the Old, In with the Ed" is the 5th episode of Season 5, the 107th episode of Ed, Edd n Eddy and the third two-part episode. In this episode, summer vacation ends despite Eddy's protests, and the kids of the Cul-de-Sac go back to school.
---
---
---
Affiliations


This wiki is an affiliate of Courage the Cowardly Dog.
---


This wiki is an affiliate of Codename: Kids Next Door.
---


This wiki is an affiliate of the Cartoon Hall of Fame.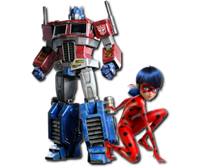 Ad blocker interference detected!
Wikia is a free-to-use site that makes money from advertising. We have a modified experience for viewers using ad blockers

Wikia is not accessible if you've made further modifications. Remove the custom ad blocker rule(s) and the page will load as expected.