It just goes to show how dedicated I am to this show. In honor of the episode "Dueling Eds", I renamed my TF2 fish weapon, using the nametag feature in-game, to "The Fish of Dueling" as seen below.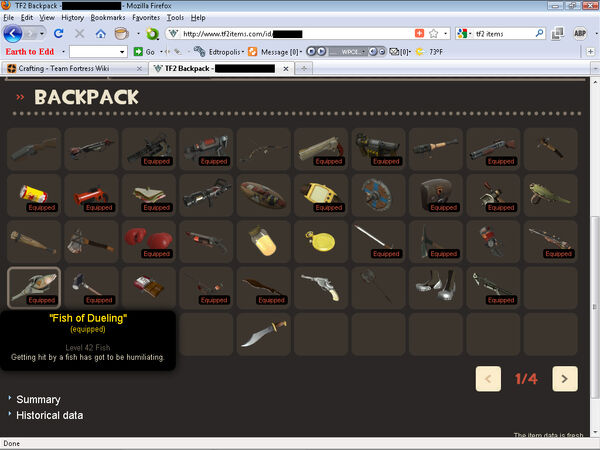 "HOLY MACKEREL!"
"Yes, I believe you're right, Ed."
BTW: Valve stole my idea for a fish weapon.
EDIT: I now added a description to the fish. I wonder if anyone I've played with recently has gotten the reference?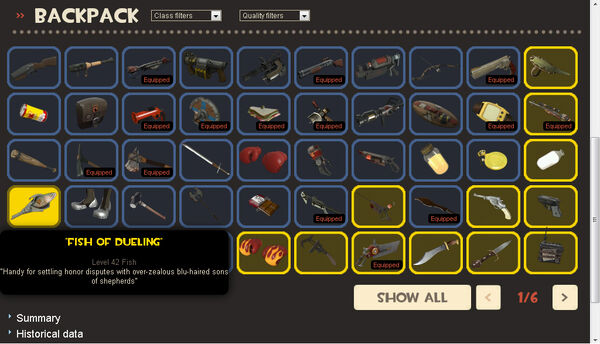 Ad blocker interference detected!
Wikia is a free-to-use site that makes money from advertising. We have a modified experience for viewers using ad blockers

Wikia is not accessible if you've made further modifications. Remove the custom ad blocker rule(s) and the page will load as expected.